Bowling Green Warren County Drug Task Force
The Bowling Green – Warren County Drug Task Force is committed to the suppression of illegal drugs and narcotics. The Drug Task Force, through the combined efforts of local, state and federal agencies, will actively pursue those groups or individuals who manufacture, distribute or sell illegal drugs within the jurisdictional boundaries of Warren County. The Drug Task Force will function as an extension of all law enforcement agencies within Warren County.
Our job is to protect the safety, dignity and property of our citizens. We must gain and maintain public trust. We must act when called upon. We must put personal interests aside for the betterment of the community as a whole. Above all else, we must wisely use the tools that our community has provided.
---
Executive Board of Directors
Thomas M. Loving, Director
Drug Tip Line: 270.781.DRUG (270.781.3784)
Michael O. Buchanon

Warren County Judge Executive

Slim Nash

Commissioner, City of Bowling Green

Amy Milliken

Warren County Attorney

Chris Cohron

Warren County Commonwealth Attorney

H. Eugene Harmon

Attorney, City of Bowling Green

John K. Nokes

Resident Agent in Charge, ATF

Doug Hawkins

Chief of Police, Bowling Green

Brad Mullins

Resident Agent in Charge, FBI

John Clark

Commander, Post 3, Kentucky State Police

Sean McKinney

Commander, KY State Police West Drug Enforcement Branch

Mitch Walker

Chief of Police, Western Kentucky University

Jerry M. Gaines

Warren County Sheriff
---
Recent News from KNOA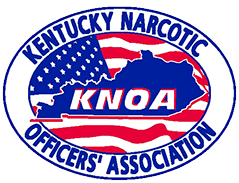 An error has occurred, which probably means the feed is down. Try again later.